Created and Maintained by: A.B. Credaro
Updated
April 15, 2002
---
---
Note: The opinions expressed herein are soley those of the author. Any resemblance to real librarians (living or dead, or somewhere in between) is probably a coincidence, but maybe not.
Biblia, the Warrior Librarian, was created by A.B.Credaro. The concept of Warrior Librarianship is in common practice, and therefore quite possibly in the public domain. As such, it is exempt from copyright restrictions, although this does not limit Warrior Librarian Weekly, its agents, employees or others connected with the zine from trying to make an easy buck from it.
Graphics on this site were created by Peter Lewis, unless otherwise stated. These graphics were created exclusively for Warrior Librarian Weekly, and may not be copied without consent, which will only be granted after an obscenely large amount of money has changed hands ... which really isn't likely to happen, is it?
MID APRIL, 2002
PROGRESSIVE LIBRARIES
New Serials Released
Libraries wanting to broaden their client base now have some new options. Seriously Annoying is one of the new Young Adult range from Warrior Librarian Publishing. Other ranges include Old Folks Stuff, Noisy Brats from Rich Families, and Incompetant Hobbyists. The full catalogue is included in the book, Warrior Librarian Gold Edition to be released later this year by Libraries Unlimited ....
(There is no more to read)

WLW RESEARCH COLUMN
Library Big Brother
LibraryPorn.org states that it provides the public with access "to reports on books, magazines, Web sites, and other materials found within libraries which are widely deemed to be harmful to minors. By following the right hyperlinks, you will be able to locate YOUR public library anywhere in the USA (as these are submitted to us) and see samples of offensive materials located there." These materials were sent by persons living in these very localities. The Warrior Librarian recommends that you check your library patron membership applications VERY carefully ...
(There is no more to read)



SCREAMING MEDIA
Relaxing TV.com
Ideal for anxiety-ridden librarians. You can watch fish swimming, sunsets, beach scenes, etc. Coming soon is grass growing, paint drying, compost developing.
... click here. (Needs broadband access. Does that stress you even more?)


SHAMELESS SELF PROMOTION
Keynote Address Invitation
The Warrior Librarian has been invited to deliver the keynote address at the annual state conference of the Minnesota Educational Media Organization (MEMO). There is only 9,005 miles/14,492 km (or 7825 nautical miles if she has to swim) to be covered. Organisations, companies or individuals who would like to sponsor the travel component of the costs can send cash or airline tickets to this website via the D-Drive of their computer. Please make sure that banknotes are ironed flat before insertion ...
(There is no more to read)


LATEST HUMOR PAGE
Catchy Tags for Librarians
All the "good" names seem to be taken, but here are a few that are still available. Match yourself or your work to a great name ...
... (Click here to view in new window)


MORE ORIGINAL HUMOUR
Laugh yourself comatose.
No, folks, WLW isn't just yet another directory of humor. The Humor Index contains over 60 original humor items by Biblia - except for one guest item, exclusive to WLW. Oh, and one well-known piece off the 'net that people expect to see on any library humor site. But the rest is original. Honest. Use the new improved index! Now in alphabetical order, even. Click here for the US version or here for the English version or at the bottom of this page for those with a sinking feeling, or at the top left hand side, or ....

MOST POPULAR BIBLIA PAGES
From last month's hit counter:




WHAT'S NEW?




IN THE NEWS:

Bookstore Burning:

Are your circulation rates falling? Book retailers are showing an increase greater than 30% - you do the math.



Library Manners:

Workplace violence expert finds that rudeness to co-workers and "customers" causes tension. And he gets paid for saying this?



RUMOUR DENIED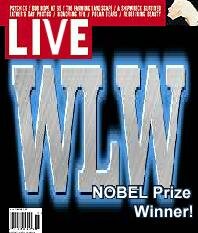 Will the Warrior Librarian win this year's Nobel Peace Prize? Probably not ...




Mystery Solved:

Library administration techniques unearthed - now we know where administrators get their ideas.
Warning: Not for the easily offended



Staying Calm:

In these days of high stress, Michael Kelly offers tips for your mental health. CAUTION: Contains strong language, sexual references, low level violence, and extreme humor.



ARCHIVED ISSUES